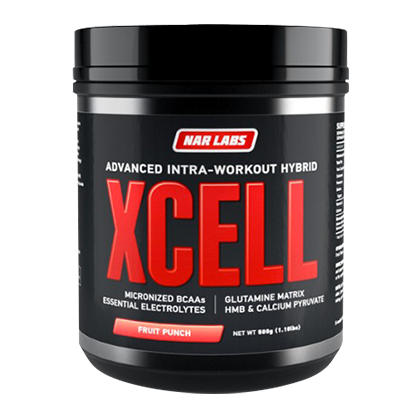 ---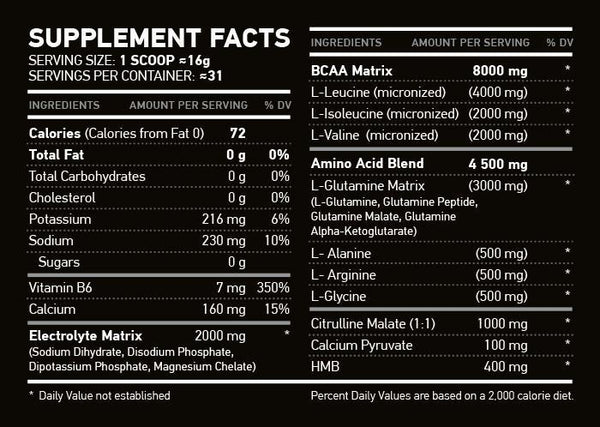 XCELL is a scientifically advanced performance enhancement system developed to help athletes perform at their best — during and after hardcore training. Formulated with a precise mega blend of fast-absorbing aminos including micro-ionized BCAA's, to aid in the building, and growth of lean muscle tissue, high-voltage electrolyte replacement blend for optimum cell hydration, HMB to maximize muscle growth and recovery and Calcium Pyruvate to optimize energy and promote fat loss.
- 8g Micro Ionized BCAA's, 3g Glutamine Matrix
- 2g Electrolytes, 1g HMB, 1g Calcium Pyruvate
- Supports strength, power, and muscle gains
- Replenishes energy and electrolytes
- Boosts metabolism to reduce body fat
- NO Aspartame / NO Fillers / NO Artificial Colors
Sodium Dihydrate, Disodium Phosphate, Dipotassium Phosphate, Magnesium Chelate, Branched Chain Amino Acids, Amino Acids, L-Glutamine, Glutamine Peptides, Glutamine Malate, Glutamine Alpha-Ketoglutarate, Citrulline Malate, Calcium Pyruvate, HMB.
Other Ingredients: Citric Acid, Malic Acid, Sucralose, Natural & Artificial Flavors.
As a dietary supplement, mix one scoop in 8-10oz of cold water and take once daily during your workout. Can also be taken Pre or Post workout or for sustained energy throughout the day on non-training days.